Over at Two of A Kind, Working on a Full House you can enter to win an amazing way to get the love of your life around! She is giving away not only a stroller blanket but a stroller as well!! This giveaway is sponsored by
Tots on-the-Go
which is a great online store that has everything from strollers to apparel to make traveling less stressful with your baby!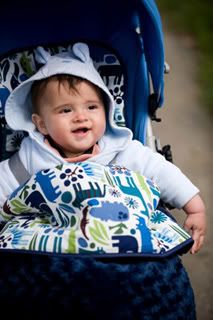 Tots on-the-Go is giving a MyMonkeyMoo stroller pad AND stroller blanket!! A value of $130!!
The giveaway is open to US and Canadian residents and ends on Febuary 5th!