This is the Cutest thing ever!!!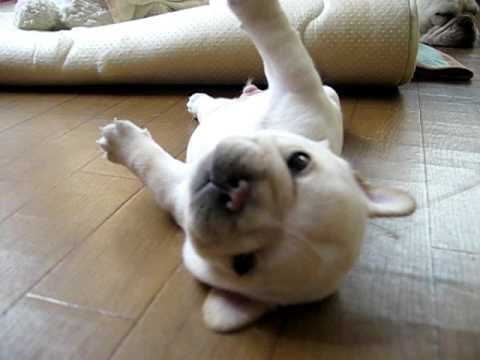 Just click
here
to go to the video!
(boo hoooo i just realized that I don`t know how to upload it straight to my blog!!!) Sadness!!!
But yea he is sooo cute!! I just want to run out and buy myself a french bulldog puppy of my own!! Wish Oliver could do this! But after so many treats he still just looks at me!! Grr so smart! I wish I could just roll around all day like that....which I could but I would just look so silly!
Some people may think that the owner is cruel just letting the puppy struggle to get up, but if you think about it the puppy is a funny football like shape and if he never learns to get up on his own, what will happen when there is no one to help him up!